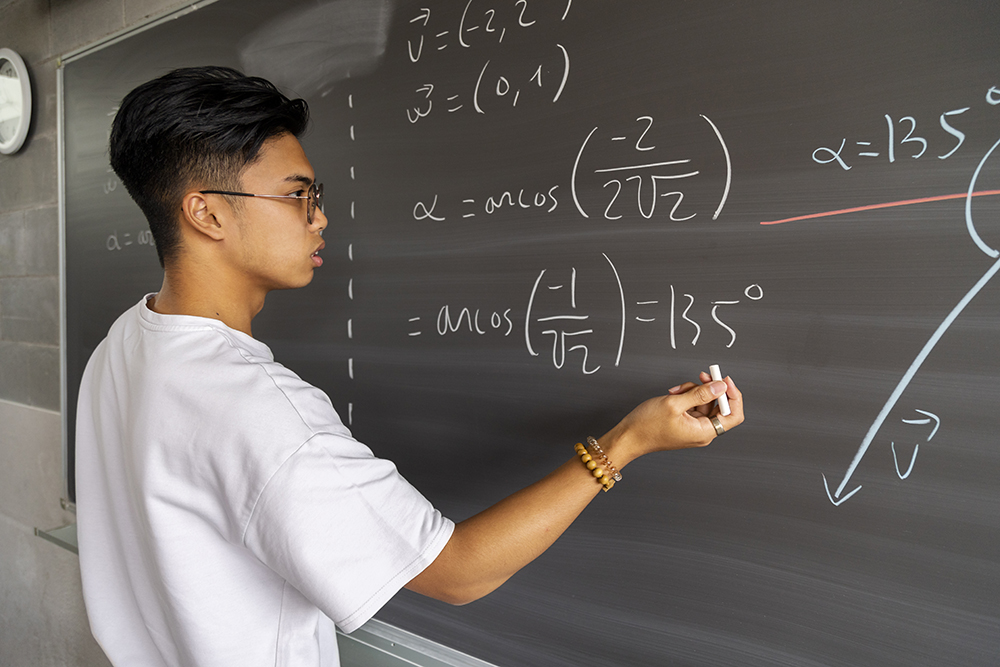 The dreaded fear of every JEE aspirant is one word "Mathematics". No this article is not to talk about the fear, but to address the main question of how to go about it with minimum contingencies.
Let us understand, whether it is difficult or just a little tricky when it comes to solving questions in the JEE Mains or Advanced paper.
Let us chalk our some clear cut and tested methods, that will help you take an edge in your JEE Mains mathematics preparation.
Always remember that TREND IS YOUR FRIEND, before you jump to your final preparation, make sure to do a clear cut evaluation of sample papers and last 3 years mathematics section of IIT JEE Mains paper as this will give you an idea of which are the topics that have been there for a long time and you can expect a similar question from those topics in your JEE Mains attempt as well, this will help in reducing the burden and guaranteeing sure shot marks if you practice the topics well
Regular doubt solving sessions are a must, Mathematics is more of a practical subject, you cannot expect to learn everything a lot of times. Different methods are needed, you need to learn, unlearn, and relearn as and when time changes, thus having a mentor who regularly updates you and solves your doubts there and then is crucial, this approach is better, than getting your doubts piled up because that makes a bottleneck and it becomes difficult to understand all at once and that is when students lose their motivation
Do not try to memorize, try to conceptualize, understand the logic and the fundamentals behind everything. When things appear tough, condition your mind in such a manner that you are able to back track to your foundational concepts. This will help you pave your way yourself, which is important in an exam that holds a stature like JEE Mains
Make a formula repository, for reference. Have a sheet that contains all the important formulas related to a topic as this will be of grave importance at the time of the final revision. It is very difficult to memorize all at once, but having a formula sheet to refer to time and again will help in making a crisp image in the head and can be of great help in case you lose track in a question while practicing
Solving test papers, mock exams on a regular basis help in training the mind to visualize a problem in different ways and try to get the solution in more than one way. Regular practice makes you confident of topics and having mock papers triggers your brain to switch through topics in an easy way and keeps it in the analytical stage, which is extremely important when it comes to making progress in the JEE Mains exam. As higher the number of questions practiced, more will be the familiarity in the main paper and more will be the chance of selection for IIT.Also, Check out How to prepare for JEE in the last 45 days?