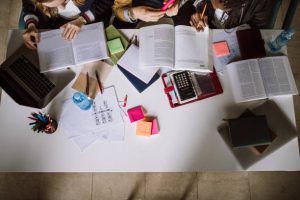 The National Eligibility cum Entrance Test (NEET) is a highly ambitious examination that opens the doors to some of the most prestigious medical colleges in India. For students starting from scratch, the journey might seem intimidating, but with dedication and a strategic approach, success is within reach. Here, we will guide you through the step-by-step process of preparing for NEET from a zero level with Trigya
Setting Clear Goals: Begin by setting specific and achievable goals. Understand the NEET syllabus and exam pattern thoroughly. Having a clear understanding of the subjects and topics that need to be covered will help you plan your preparation effectively.
Creating a Study Schedule: A well-calculated study schedule is essential to cover the vast NEET syllabus comprehensively. Dedicate enough time to each subject and ensure you have enough time for revisions. Consistency is key, so make sure to follow your schedule diligently.
Selecting the Right Study Material: Choosing the right study material is crucial for effective preparation. At Trigya, we have abundant resources and MOCK tests for students to practice.
Emphasizing on Conceptual Clarity: NEET tests your understanding of concepts rather than rote memorization. Focus on building a strong foundation in subjects like Physics, Chemistry, and Biology. If you have any doubts, seek immediate clarification from teachers.
Practice, Practice, Practice: Regular practice is the key to success in NEET. Solve as many previous year's question papers and sample papers as possible. This will help you become familiar with the exam pattern, time management, and identify weak areas that need improvement.
Taking Mock Tests: Mock tests are an excellent way to assess your progress and identify your strengths and weaknesses. Join a test at Trigya to simulate the actual exam environment and boost your confidence.
Forming Study Groups: Consider forming or joining a study group with like-minded individuals. Study groups can foster a collaborative learning environment, help in solving doubts, and keep you motivated throughout the preparation journey.
Staying Healthy and Stress-free:

While preparing for NEET, it's essential to take care of your physical and mental well-being. Get sufficient rest, eat a balanced diet, and engage in regular physical activity. Managing stress through meditation or relaxation techniques can also be beneficial.
Reviewing and Improving:

Regularly review your progress and make necessary adjustments to your study plan. Analyze your mock test results and work on improving weaker areas. Stay motivated and believe in yourself, as a positive mindset can make a significant difference.
Conclusion:
Preparing for NEET from zero level demands hard work, dedication, and a smart approach. At Trigya, with the right study plan, guidance from experts, and consistent effort, you can transform from a beginner to a NEET topper. Remember, the journey may be challenging, but the rewards are well worth it. Stay focused, stay determined, and success will be yours to achieve. Good luck!
How to Cope With Exam Stress ???⇒ Click Here