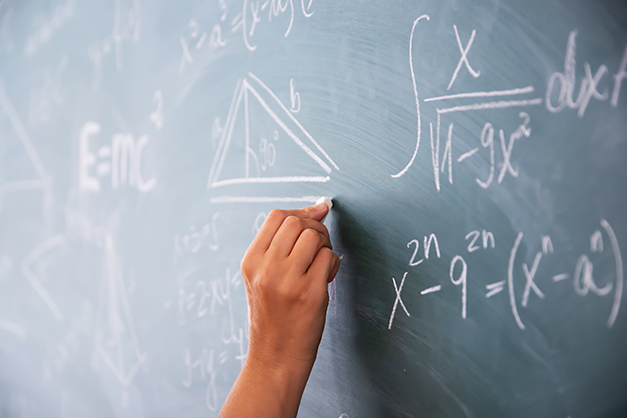 Started with the vision to give the best results for the IIT JEE exams, Trigya commenced with the collaboration of 3 experts, qualified and determined individuals who share the same zeal for guiding and teaching and shaping a bright future for the students by imparting the light of knowledge and giving step by step support in the student's journey to IIT.
Trigya takes pride in the values of hard work, persistence, and determination. Just as the name suggests Trigya, a collaboration of 3 experts, relies on 3 core values: Determination, Hard Work, and Perseverance. We believe in providing all students' needs with the best study material, doubt clearing, repeated practice via our test series, and much more. We believe that one cannot transform toppers from students if efforts are one way.
We give our best when it comes to quality preparation for IIT JEE, in return we expect dedication and 100% hard work of the students as these 2 are the main pillars that help us in laying the foundation for the success of a student. Just like the guru shishya parampara in ancient times, we at Trigya are no different when it comes to the mentor–mentee relationship.
We do not emphasize just being a coaching center, but quality mentorship for our students who are the future industry leaders of India. With our online classes for JEE, we provide the best mentorship, guidance, and the zeal to get their doubts cleared. We believe in being approachable, as classes have fixed time, but mentorship and guidance is an ongoing process, especially when the destination chosen by the students is the prestigious IIT itself.
We put values and morals ahead of everything, and the same is the notions that we try to impart to our students. We put in our best efforts that our students stand out from the crowd and resonate with our ideology of perseverance, dedication, resilience, and constant hard work to fulfill their goals and make their dreams come nearer and nearer to them.
Our batches are organized in such a way that a student has enough time to do their side of homework and research. The idea is that comprehension of the fundamental concepts that make them great problem solvers, not just at a competitive examination level but also in daily life, is fulfilled.
We at Trigya don't just make toppers, we make leaders of the industry!