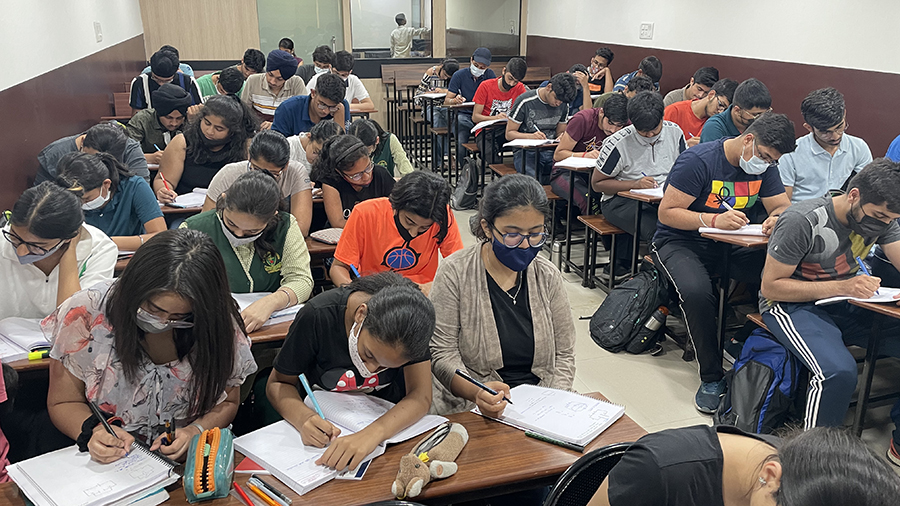 In recent times there has been a hike, in coaching institutes for IIT coaching. Chandigarh has seen an upward slow in the number of IIT aspirants who make it to the prestigious institution. This translates to the fact that the IIT JEE coaching ecosystem in Chandigarh provides the environment and the infrastructure that makes a student work hard for IITs.
Before deciding where to go for IIT coaching, you need to make it clear whether you want to opt for a short term crash course or a long term 360 course that will help you map the journey to your desired discipline in IITs.
How to identify the best IIT coaching institute in Chandigarh?
Here are a few parameters that will help you identify your best IIT coaching in Chandigarh:
Variety: A good coaching institute will always have a flexible and tangible curriculum which will allow you to plan you study wavelength and at the same time give you the opportunity to study for school exams without eating into your bandwidth. At the same time it will have a more staggered and intense program for those who have taken a gap year and are in need of a long term or a crash course
Third Party reviews: These can be in the form of friends, alumni and people who have switched to some other coaching institute, they will tell the most candid and raw reviews about the coaching institute, because every coaching institute has paid testimonials which may or may not be reliable, but an external source has no greed to make false claims
Faculty: It is important to see that those who will make you reach IITs, have some affiliation from this institute or not, a good coaching institute will have faculty whoa are from Punjab Technical University, prestigious IITs, NSIT Punjab and many others, as these people will know where to focus on first and then, the subjects that can be kept on the back foot
Pedagogy: It is important to know the flow of patterns, the subjects, weekly tests and annual tests, that will help you prepare for IITs, it has been noted that very often coaching institutes, who have very good faculty and teaching skills are not able to make a good pedagogy and hence are not able to deliver the results, despite having the best resources
Location: It is important to know the updates and movements with respect to college admissions, this becomes easy when you are in a hub of coaching institutes like Kota in Rajasthan, therein you identify the best coaching institute and interact with people who have the same aim, similar passion and make the competitive environment, that is needed for healthy competition and to keep you motivated to hustle and come closer to your dream of getting into an IIT.