Choosing the best coaching for JEE Mains and Advanced is a tough grind. It is crucial to pick out the right mentors. Settling down with anything less than the best will not yield the desired results because mentors play a prominent role in shaping the future of the students.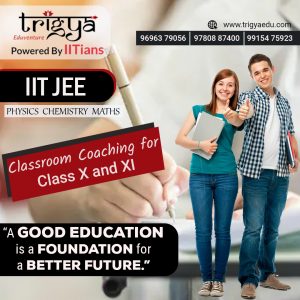 Therefore, to choose the best institute for JEE, it is imperative to consider the following points. It is so important to choose the best institute for JEE that will not only teach, but will also instruct, guide, and train the students for their well-being, thereby, shaping their future for a better tomorrow.
To choose the

best coaching for JEE,

the first and foremost thing to do is to track the success reports of various institutes. This step will definitely help you reach a step closer to the

best institute for IIT.

The consistency of the institution is equally critical. One must not outlook the fact that the institution has been consistent with the results.

The next most important step for choosing the

best institute for IIT

is to look for expert faculty. For the

best coaching,

qualification, and experience of the faculty teaching in an institute is one of the critical factors. 

A professional teacher will not only complete the syllabus on time but also make extra efforts to assist students facing difficulties and those lagging, by providing extra classes, special tests.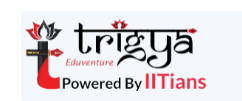 It is important to keep track of the improvement assessment parameters of the different institutes. With the help of this, you can make an informed decision on which institute is appropriate for them. 

Other than that, regular assignments, practice questions, classroom tests should also be given priority which will be useful for the students to get better and work on their weak areas.

 A doubt-clearing session along with personal clearing of doubts must also be provided to improve one's perspective and understanding of the concepts clearly and accurately.

One of the critical factors one should consider while finding one of the

best coaching for JEE

is security. You have to ensure that the atmosphere is good and provides good food and security. Remember that mental health is as influential as physical health to crack these exams. 
TRIGYA as the name suggests stands on a strong team of 3 well-qualified, experienced, and committed professionals who are passionate about teaching. The faculty team at Trigya works concurrently to make it the best institute for JEE.